Heating & Air Conditioning Contractors near Winnipeg, MB

HVAC stands for heating, ventilation and air conditioning. Your heating system plays a key role in your home's efficiency and energy bill. Save money and keep warm all winter with a high efficiency furnace replacement. When you consult a trusted Winnipeg HVAC contractor, they'll show you your best options for both furnace and air conditioner installation. Get started by browsing our trusted directory! Find a HVAC Contractor in Winnipeg today.



We take pride in being different. Our goals are to change the status quo of your typical plumber and the whole experience with dealing with contractors.

We provide quality work, professionalism, and work with you on your timeline and your needs. OP plumbing has proven strong relationships with our customers, our contractors and our other trades that we work with. Let our professionals guide you through your renovation with ease.

We also provide emergency plumbing and heating services. OP plumbing offers residential, commercial and industrial services.

GLT Heating and Cooling offers a variety of whole home comfort solutions that include heating, cooling, plumbing, electrical water purification and indoor air quality.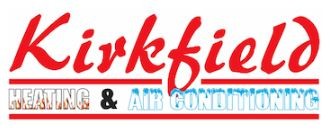 Quality workmanship and service are never to be compromised.