Best Kitchen Renovation Contractors near Winnipeg

Kitchen renovations are a great investment. Not only will you create a beautiful and functional kitchen you'll love to be in, you will increase your home's value and could recoup much of the renovation cost at resale. Whether you want a whole new kitchen or a minor kitchen renovation, the accredited kitchen renovation companies in Winnipeg listed below will provide exceptional customer service and quality work. Contact a RenovationFind certified kitchen renovation Contractor in Winnipeg today!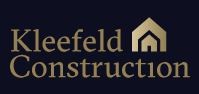 From the very beginning, emphasis has always been placed on integrity in customer relations and workmanship. Our goal is to help people realize their dream of owning a new or beautifully renovated home.
Located in Winnipeg, Manitoba, Grindstone Renovations is your trusted source for quality basement, bathroom and kitchen renovations. With over 25 of years of combined experience, our team is ready to take on your toughest projects, making sure they're done on time and on budget.
We pride ourselves on our smooth process—from consultation to completion, we make it easy for you. Our team is comprised of talented craftsmen in every area, from plumbing to carpentry. It's our goal to make your experience exceptional, and to help you make your house a home.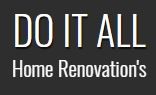 At Do it all home renovations, we've built our livelihoods on remodeling people's homes. From the simple to the lavish, we've experienced it all and we can help you every step of the way. No job is too small or too big for our knowledgeable crew.
Whether it is a bathroom renovation, kitchen update, rec-room or addition, we assist our customers through all decisions. From design and colour to cabinetry and tile, we will ensure that the final result reflects our clients' vision.

As a provider of Winnipeg general contracting services, including framing, flooring, drywall, tape, and mud, Stand Tall Painting can turn your home or business into the space of your dreams. From creating more square footage by adding on a new room, to laying new flooring, the pros at Stand Tall Painting will provide you with outstanding results.

Whether you're renovating or building a new home, Kitchen Designs will assist you with superior kitchen designs and installation. Using the highest quality Manitoba made cabinetry, countertops, back splashes, and accessories, we handle everything to create your dream kitchen.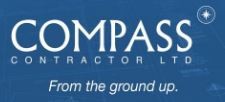 At Compass Contractor Ltd. we are committed to providing excellent customer service and building long lasting relationships with new and existing clients. Compass Contractor Ltd. is proud of the emphasis we have placed on offering great service and quality work in all aspects of construction with the majority of our work coming from referrals and existing clients.

Richter Construction Ltd. is a full service Design-Build contractor. Our ability to embrace our client's vision together with over 30 years of construction experience has resulted in numerous successful projects.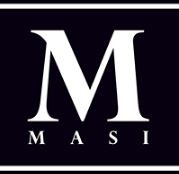 We've got all your needs covered: from residential remodels, to commercial damage repairs and everything in between. Don't hesitate to ask us a question or inquire as to why a certain process has to take place.

We are a custom home building company specializing in new builds and renovations, based on the beautiful Canadian prairies in Winnipeg, Manitoba.