Best Eavestrough & Gutter Companies near Winnipeg, MB

Your eavestroughs are a crucial part of your home's drainage system. Clogged, damaged or poorly installed eavestroughs will effect water drainage off your roof and could cause costly water damage to your home. Winnipeg's best eavestrough & gutter companies are knowledgeable and experienced specifically in eavestroughs. Professional installation and high quality materials will improve your home's drainage and protect it from water damage for years to come. Contact one of these accredited eavestrough & gutter companies in Winnipeg today!


Since 2001, Westco has provided professional, courteous service to Manitoba homeowners. Our "one-stop" approach sets us apart. The company owner, Darryl, will answer the phone, provide friendly guidance and will be the very same person that arrives at your home. We believe this sets the highest standard for efficiency and customer service. Westco Services proudly represents a variety of manufacturers. We will work with you to select the right supplier to meet your specific needs. Call or email us today for all your garage door, electric opener, aluminum cladding and eavestrough needs.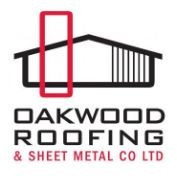 At Oakwood Roofing we believe your home is your greatest asset, trust our residential division to treat your home as if it were our own. With impeccable workmanship, quality materials and competitive pricing you know that you are in good hands at Oakwood. Our customer service is second to none and it shows, as our #1 source of business comes from referrals.