Excavation Companies near Vancouver, BC

Excavation companies prepare sites for construction and major landscaping projects. They use heavy equipment to move earth and other building materials to ensure the site is up to safety and building requirements. Other jobs that require heavy equipment and machinery could also be offered by an excavation company. Use the sub-categories listed on your right to narrow your search.



Vancouver, British Columbia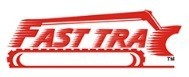 We have the manpower, equipment and innovative expertise necessary to take on any challenging Earthworks & Excavation, Site Works, Snow Removal & Ice Management or General Contracting project.
Vancouver, British Columbia
We'll work closely with you to meet your needs, and make sure that you're satisfied with the job we've done for your site.
Vancouver, British Columbia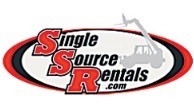 Conveniently located in Pitt Meadows, we are able to service the Fraser Valley and Metro-Vancouver with our extensive line of equipment for your rental and purchasing needs.
Vancouver, British Columbia
Whatever your equipment needs, large or small, contractor or do-it-yourself, we can provide you with the right equipment for the job.
Vancouver, British Columbia
Our extensive inventory of specialized equipment can handle any job requirement, big or small, in BC or Alberta. But it's our service that best describes and identifies WesternOne.
Vancouver, British Columbia
Ouellette Excavating specializes in excavating, site services, trucking and site preparation. Project sizes may vary and we have various sizes of equipment to tackle the toughest jobs.