Best Fireplace Stores near Winnipeg, MB

Gas fireplaces in Winnipeg can help heat your home while creating a warm and comfortable ambiance. The fireplace stores listed below offer a range of fireplace options including wood stoves, wood burning fireplaces, gas fireplaces and electric fireplaces in Winnipeg. Not only can they help you select and install a fireplace that will best suit your needs and your home's style, they can also assist with fireplace maintenance and repair.



Classic Fireplaces specializes in complete package installations.

The professionals at Hearth and Patio have made commitments to customer service and we always welcome your comments and suggestions.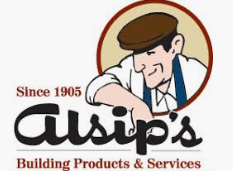 Alsip's Building Products and Services is unlike other businesses.

For more than a century, Alsip's has been helping the people of Western Canada build – homes, businesses and community venues.

Understanding the needs for each project, big or small, is something Alsip's has always made a priority. Each project is unique and requirements vary – Alsip's has an expansive selection of products to suit them all.