Mold Testing & Removal Companies near Winnipeg

Mold in your home can cause serious health issues and spreads quickly if not dealt with, especially if it's black mold. The companies listed below are experts in mold and mildew inspections, removal and prevention. They'll show you how to clean it yourself, or if the case is extreme or unsafe, offer professional mold removal services.


River City's expert staff can take the stress out of your renovation or demolition. We are equipped with the skills and tools get the job done right and safe! We use dust control measures to protect the rest of your home or building while the work is being done. A renovation or demolition can also uncover some environmental hazards. At River City Environmental we are certified to handle asbestos and mould so you won't need to call in another company.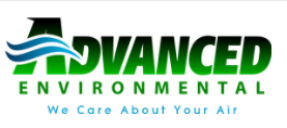 Mould removal provides peace of mind to people suffering from allergies and illnesses caused by moulds.

Power Vac has applied its experience with asbestos abatement, containment and negative air procedures to solve many problems with mold remediation.

We are the only such company in North America to use exclusively eco-friendly products to treat indoor environments contaminated with these allergens and pathogens.
Expert Mold Removal & Testing Companies in Winnipeg