Best Lawn Care & Maintenance Companies near Winnipeg, MB

Winnipeg lawn care services can keep your lawn looking vibrant and green all season long! Lawn maintenance tasks like raking, aerating, mowing, fertilizing and clearing debris require commitment, time and back-breaking labour. Spend your time after work and on weekends relaxing and enjoying your yard by hiring lawn services in Winnipeg from one of the certified companies listed below. They have the knowledge, skills and tools to ensure your lawn is lush and healthy, so all you have to do is enjoy it.


We specialize in solutions for every season.

We have grown to become an industry leader in environmentally friendly lawn care. We are dedicated to provide high quality service at competitive prices.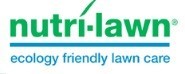 Our expert staff are trained professionals with the local knowledge for our market to ensure you not only achieve excellent results, but receive exceptional customer service and experience.