Concrete Repair, Sealing & Restoration near Winnipeg, MB

Winnipeg concrete restoration includes lifting, stabilizing and crack repair for driveways, patios, sidewalks, garage floors, stairs, basement floors and other uneven or damaged concrete around your home or business. Concrete repair and concrete sealing in Winnipeg is far more cost-effective than a full concrete replacement and can boost curb appeal and resale value. If you would like to fix your damaged concrete, contact one of the companies that offer concrete repair in Winnipeg listed below.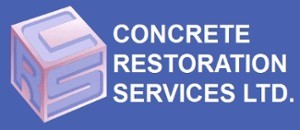 CONCRETE RESTORATION SERVICES has earned a national reputation for its craftsmanship and technical leadership in all aspects of concrete repairs, refinishing and restorations.

We provide concrete restoration solutions that save our customers time and money with our environmentally friendly solution.

Experience. Professionalism. Customer Satisfaction. Sturgeon Construction Ltd. has set itself high standards to meet all your foundation needs.