Foundation Repair Contractors near Ottawa, ON

Ottawa Foundation repair contractors can improve the value, comfort and safety of your home. Foundation damage can be costly and time consuming but is worth the effort as it can reduce or eliminate the need for repairs to other parts of your home. Companies that offer foundation and basement repair in Ottawa can inspect your foundation issue, inside and outside, and offer effective and efficient solutions so your home maintains its structural integrity and value. Contact one of the experienced foundation repair contractors below.



We use only environmentally friendly products and techniques and develop engineering solutions that respect the natural environment.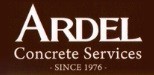 Our service is second to none, in providing the best possible repairs at reasonable costs

We are a full service waste removal company serving Ottawa, providing the very best in customer service.
Foundation Repair
Demolition
Excavation
In Ground Pool Removal

We provide written estimates and references, then deliver on-time and within budget.

We are experts in systems involving foundation repairs, underpinning, foundation wall replacement, interior drainage, concrete and masonry restoration.

We provide our customers with the highest quality work possible through our extensive experience and use of high quality materials.