The Best Concrete Contractors near Ottawa, ON

Concrete contractors in Ottawa offer quality products and professional services for all of your residential concrete jobs, for both inside and outside of your home. Ottawa's concrete contractors can help you build or replace your driveway, patios, sidewalks, garage pads and assist with other custom concrete work like concrete countertops or other interior finishing. If you want to use this strong, durable and versatile building material, contact one of the concrete companies in Ottawa below.



We are experts in systems involving foundation repairs, underpinning, foundation wall replacement, interior drainage, concrete and masonry restoration.
Categories:
Concrete
,
Concrete Contractors
,
Concrete Repair, Sealing & Restoration
,
Deck Builders
,
Decks
,
Fence
,
Fence Contractors
,
Foundation
,
Foundation Contractors
,
Foundation Repair

We provide written estimates and references, then deliver on-time and within budget.
We use only environmentally friendly products and techniques and develop engineering solutions that respect the natural environment.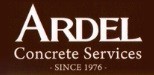 Our service is second to none, in providing the best possible repairs at reasonable costs

We provide our customers with the highest quality work possible through our extensive experience and use of high quality materials.

Our commitment to quality, schedules and budgets has enabled us to be leaders in formwork, concrete placing, finishing, masonry, concrete pumping and restoration.