Excavation Companies near Ottawa, ON

Excavation companies prepare sites for construction and major landscaping projects. They use heavy equipment to move earth and other building materials to ensure the site is up to safety and building requirements. Other jobs that require heavy equipment and machinery could also be offered by an excavation company. Use the sub-categories listed on your right to narrow your search.



Friendly, One on One, Honest Reliable, Personal Service.

We provide written estimates and references, then deliver on-time and within budget.

We are a full service waste removal company serving Ottawa, providing the very best in customer service.
Foundation Repair
Demolition
Excavation
In Ground Pool Removal

Robertson Rent-All is unique in that they rent equipment by the hour.

Timely completion of jobs.Because we are a smaller operation, we are able to adapt to meet diverse schedules

The Hertz Equipment Rental fleet is one of the strongest in the industry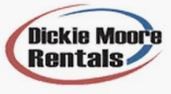 At Dickie Moore Rentals, our commitment to customer service continues to be a cornerstone of what we do.