Concrete Equipment Rental

Robertson Rent-All is unique in that they rent equipment by the hour.

We provide our customers with the highest quality work possible through our extensive experience and use of high quality materials.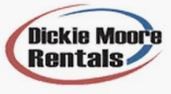 At Dickie Moore Rentals, our commitment to customer service continues to be a cornerstone of what we do.

The Hertz Equipment Rental fleet is one of the strongest in the industry