The Best Ottawa, ON Interior Designers

Residential interior designers in Ottawa will help you turn your home renovation dreams into a reality and showcase your home at it's best. Whether you hire an interior design company or work with a general contractor that offers interior design in Ottawa, an interior designer will work with you throughout the entire project ensuring your finished renovation will reflect the design you imagined for your home. Are you ready to start planning your new home design? Find experienced, credible interior designers in Ottawa in the directory below.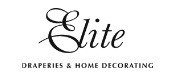 Servicing customers for over 50 years, we are a leader in the Ottawa market through design innovation and service excellence to bring satisfaction to every project.

Design is personal – and at Kaleidoscope Designs we understand every project is unique because each client and their home are unique