The Best Countertop Companies near Quebec City, QB

Countertop companies in Quebec City can help you find the right countertop surface for your home. A beautiful kitchen countertop can easily be a focal point in the room, but functionality and durability are just as important. Companies that fabricate, sell and install countertops in Quebec City will help you find a surface that suits both your practical needs and design taste. Whether you're after something simple and affordable or require custom countertops, the countertop companies listed below offer the best products, service and installation of kitchen countertops in Quebec City.



It is understandable to you,
foremost.

Armand Malo Inc. is a Quebec family business specializing in the manufacture and sale of hardwood flooring for three decades.

Categories: Butcher Block Countertops

,

Countertops

,

Deck Products

,

Decks

,

Flooring

,

Hardwood Floor Retailer

,

Hardwood Flooring

,

Mouldings

,

Railings

,

Siding

,

Siding Materials

Precast is the leading North American manufacturer of molded countertops and cabinets doors.
Ciot is well known for its impressive selection of products, many of which are exclusive to Ciot.
Laminate is the material with the widest range of colors, patterns and textures.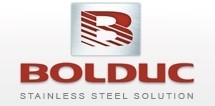 Bolduc Solution specializes in the manufacturing of stainless steel products



Services


FBQ specializes in concrete finishing of all kinds

Morais Pol-SS also offers to do for you all kinds of articles, tailored to your needs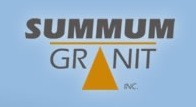 Summum Granit is proud of its 25 years experience in processing stone for interior decors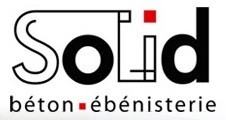 We can fulfill your dream and you make architectural concrete part of woodworking project that will surpass your expectations.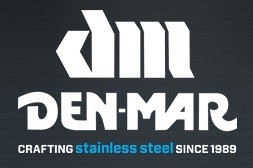 In the home, stainless steel isn't just for appliances.
The design is unique and tailored to the needs of our customers.
Each piece we produce is a unique work, personalized to reflect your tastes.

To get good advice in store, you count on qualified and committed personnel.
Categories:
Barbecues
,
Cabinets
,
Carpet & Rug Dealers
,
Carpet & Rugs
,
Closet & Storage Solutions
,
Countertops
,
Deck Products
,
Decks
,
Doors
,
Drywall
,
Drywall Supplies
,
Fence
,
Fence Materials
,
Flooring
,
Furniture
,
Furniture-Outdoor
,
Hardwood Floor Retailer
,
Hardwood Flooring
,
Insulation
,
Insulation Materials
,
Laminate Countertops
,
Laminate Flooring
,
Landscaping
,
Landscaping Materials & Supplies
,
Linoleum Flooring
,
Mouldings
,
Plumbing
,
Plumbing Fixtures, Parts, Supplies
,
Railings
,
Recycled Glass Countertops
,
Roofing
,
Roofing Materials & Supplies
,
Rubber Flooring
,
Siding
,
Siding Materials
,
Solid Surface Countertops
,
Stock Cabinets
,
Stucco
,
Stucco Materials
,
Tile Flooring
,
Windows