Landscaping Materials & Supplies near Quebec City, QB

Get landscaping supplies in Quebec City from one of the certified companies listed below. From simple DIY projects like enhancing your garden to major backyard makeovers, Quebec City landscaping products can help you complete your outdoor project. Supplies could include sod, gravel, flower bed edging, tools, landscaping bricks and other landscaping materials. Start planning your next outdoor renovation project and visit one of the trusted companies listed below.



The main mission of the Centre Garden Airport is to offer products and quality service always at the best price all year long.

To get good advice in store, you count on qualified and committed personnel.
Categories:
Barbecues
,
Cabinets
,
Carpet & Rug Dealers
,
Carpet & Rugs
,
Closet & Storage Solutions
,
Countertops
,
Deck Products
,
Decks
,
Doors
,
Drywall
,
Drywall Supplies
,
Fence
,
Fence Materials
,
Flooring
,
Furniture
,
Furniture-Outdoor
,
Hardwood Floor Retailer
,
Hardwood Flooring
,
Insulation
,
Insulation Materials
,
Laminate Countertops
,
Laminate Flooring
,
Landscaping
,
Landscaping Materials & Supplies
,
Linoleum Flooring
,
Mouldings
,
Plumbing
,
Plumbing Fixtures, Parts, Supplies
,
Railings
,
Recycled Glass Countertops
,
Roofing
,
Roofing Materials & Supplies
,
Rubber Flooring
,
Siding
,
Siding Materials
,
Solid Surface Countertops
,
Stock Cabinets
,
Stucco
,
Stucco Materials
,
Tile Flooring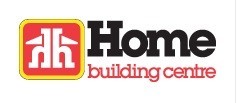 Home Hardware/Building Centre
Categories:
Barbecues
,
Closet & Storage Solutions
,
Deck Products
,
Decks
,
Drywall
,
Drywall Supplies
,
Fence
,
Fence Materials
,
Flooring
,
Furniture
,
Furniture-Outdoor
,
Garage
,
Garage Organizers
,
Laminate Flooring
,
Landscaping
,
Landscaping Materials & Supplies
,
Linoleum Flooring
,
Mouldings
,
Paint & Supplies
,
Painting
,
Plumbing
,
Plumbing Fixtures, Parts, Supplies
,
Railings
,
Roofing
,
Roofing Materials & Supplies
,
Siding
,
Siding Materials
,
Stucco
,
Stucco Materials
,
Windows
A truly comprehensive product range

We specialize in excavation, earthwork, landscaping, snow removal and transport