The Best Insulation Contractors near Quebec City

Insulation contractors in Quebec City can advise where your home is losing heat and how you can decrease your energy bill with new insulation. Updating your attic insulation will help keep your home warm all winter, cool in the summer while reducing energy costs and your impact on the environment. Learn how spray foam insulation, blow-in blanket insulation, batting and attic insulation can improve your home's energy efficiency and reduce your energy bills by contacting one of the best insulation companies in Quebec City listed below.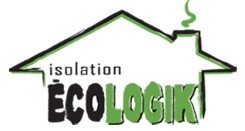 Whether insulation, soundproofing and fireproofing, insulation ECOLOGIK offers its clients a full range of very affordable equally effective solutions.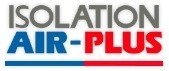 Our team of experts will be happy to advise you on practical solutions that will provide you the desired comfort while saving you money on your heating costs.

A more innovative product to beautify your home as well as insulation so you will see a dramatic improvement in comfort, design and aesthetics.
VERIFICATION OF NOISE SOURCES FOR SOUND, TILE ACOUSTIC CEILING
SUSPENDED, GYPSUM, RAISED FLOOR, ROOM COMPUTER