Best Flooring Companies near Quebec City, QB

Quebec City flooring companies can offer a wide range of quality flooring options for your new home's construction or home renovation. Whether you are looking for hardwood flooring, tile flooring, carpet, laminate, linoleum or vinyl flooring, you will find plenty of options when shopping for flooring in Quebec City. Need some inspiration? The Quebec City flooring stores listed below can offer a variety of samples, design tips and expert advice on choosing the right floors for your space and lifestyle.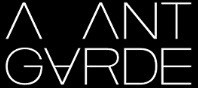 For renovation or construction in Quebec , trust the team at Atelier Avant Garde.
Categories:
Bamboo Flooring
,
Cabinets
,
Carpet & Rug Dealers
,
Carpet & Rugs
,
Cork Flooring
,
Custom Cabinets
,
Electricians
,
Flooring
,
Furniture
,
Furniture-Indoor
,
Hardwood Floor Retailer
,
Hardwood Flooring
,
Home Builders
,
Interior Designers
,
Laminate Flooring
,
Plumbers
,
Plumbing
,
Spec Home Builders
,
Vinyl Tile & Luxury Vinyl Plank
,
Window Coverings

For over 17 years, we have heart to meet your needs floor covering.
Armand Malo Inc. is a Quebec family business specializing in the manufacture and sale of hardwood flooring for three decades.
Categories:
Butcher Block Countertops
,
Countertops
,
Deck Products
,
Decks
,
Flooring
,
Hardwood Floor Retailer
,
Hardwood Flooring
,
Mouldings
,
Railings
,
Siding
,
Siding Materials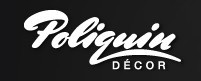 Poliquin Decor offers a wide selection of fabrics, upholstery, flooring, paint and accessories that meet all the demands for decoration.

Personalized service, new home, renovation, professional installations.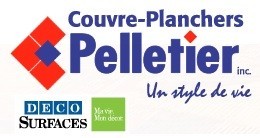 Proud family business, work in the field of floor covering for nearly 60 years.
Home products and services.

Over the years, the Group Sinisco quickly added additional services to specialized services such as original carpet cleaning, furniture and rugs.
Choose Robert Bury because you want your Company to stand out from the crowd.

To get good advice in store, you count on qualified and committed personnel.
Categories:
Barbecues
,
Cabinets
,
Carpet & Rug Dealers
,
Carpet & Rugs
,
Closet & Storage Solutions
,
Countertops
,
Deck Products
,
Decks
,
Doors
,
Drywall
,
Drywall Supplies
,
Fence
,
Fence Materials
,
Flooring
,
Furniture
,
Furniture-Outdoor
,
Hardwood Floor Retailer
,
Hardwood Flooring
,
Insulation
,
Insulation Materials
,
Laminate Countertops
,
Laminate Flooring
,
Landscaping
,
Landscaping Materials & Supplies
,
Linoleum Flooring
,
Mouldings
,
Plumbing
,
Plumbing Fixtures, Parts, Supplies
,
Railings
,
Recycled Glass Countertops
,
Roofing
,
Roofing Materials & Supplies
,
Rubber Flooring
,
Siding
,
Siding Materials
,
Solid Surface Countertops
,
Stock Cabinets
,
Stucco
,
Stucco Materials
,
Tile Flooring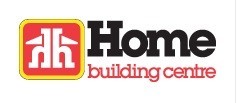 Home Hardware/Building Centre
Categories:
Barbecues
,
Closet & Storage Solutions
,
Deck Products
,
Decks
,
Drywall
,
Drywall Supplies
,
Fence
,
Fence Materials
,
Flooring
,
Furniture
,
Furniture-Outdoor
,
Garage
,
Garage Organizers
,
Laminate Flooring
,
Landscaping
,
Landscaping Materials & Supplies
,
Linoleum Flooring
,
Mouldings
,
Paint & Supplies
,
Painting
,
Plumbing
,
Plumbing Fixtures, Parts, Supplies
,
Railings
,
Roofing
,
Roofing Materials & Supplies
,
Siding
,
Siding Materials
,
Stucco
,
Stucco Materials
,
Windows