The Best Granite Countertop Companies near Quebec City, QB

Quebec City Homeowners often choose granite countertops for their natural beauty and incredible durability. Unlike synthetic surfaces knives are unable to scratch granite and heat from cookware has almost no effect on it. Choosing natural stones like granite or marble countertops will increase your home's resale value. Find a granite countertop installer below or view a listing of granite slab warehouses by browsing the sub-categories.



It is understandable to you,
foremost.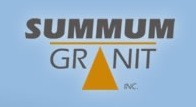 Summum Granit is proud of its 25 years experience in processing stone for interior decors
Ciot is well known for its impressive selection of products, many of which are exclusive to Ciot.