Best Linoleum Flooring Stores in Quebec City, QB

Linoleum flooring in Quebec City has come a long way over the years. Not only is linoleum an affordable flooring option, it is also durable, easy to clean and maintain and comes in a wide variety of colours, textures and styles. You can even mimic the look of natural wood or tile flooring with linoleum. Quebec City homeowners are choosing this durable, easy to maintain and cost-effective flooring option for their home renovations. You can browse linoleum flooring stores in Quebec City in the directory of certified flooring companies below.



For over 17 years, we have heart to meet your needs floor covering.

Personalized service, new home, renovation, professional installations.

Father and son working together in the family business in order to offer both advice, free estimates, installations and repairs of professional quality and excellent after-sales service.



To get good advice in store, you count on qualified and committed personnel.
Categories:
Barbecues
,
Cabinets
,
Carpet & Rug Dealers
,
Carpet & Rugs
,
Closet & Storage Solutions
,
Countertops
,
Deck Products
,
Decks
,
Doors
,
Drywall
,
Drywall Supplies
,
Fence
,
Fence Materials
,
Flooring
,
Furniture
,
Furniture-Outdoor
,
Hardwood Floor Retailer
,
Hardwood Flooring
,
Insulation
,
Insulation Materials
,
Laminate Countertops
,
Laminate Flooring
,
Landscaping
,
Landscaping Materials & Supplies
,
Linoleum Flooring
,
Mouldings
,
Plumbing
,
Plumbing Fixtures, Parts, Supplies
,
Railings
,
Recycled Glass Countertops
,
Roofing
,
Roofing Materials & Supplies
,
Rubber Flooring
,
Siding
,
Siding Materials
,
Solid Surface Countertops
,
Stock Cabinets
,
Stucco
,
Stucco Materials
,
Tile Flooring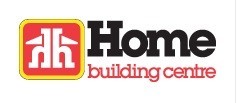 Home Hardware/Building Centre
Categories:
Barbecues
,
Closet & Storage Solutions
,
Deck Products
,
Decks
,
Drywall
,
Drywall Supplies
,
Fence
,
Fence Materials
,
Flooring
,
Furniture
,
Furniture-Outdoor
,
Garage
,
Garage Organizers
,
Laminate Flooring
,
Landscaping
,
Landscaping Materials & Supplies
,
Linoleum Flooring
,
Mouldings
,
Paint & Supplies
,
Painting
,
Plumbing
,
Plumbing Fixtures, Parts, Supplies
,
Railings
,
Roofing
,
Roofing Materials & Supplies
,
Siding
,
Siding Materials
,
Stucco
,
Stucco Materials
,
Windows