Best Flooring Companies near Saskatoon, SK

Saskatoon flooring companies can offer a wide range of quality flooring options for your new home's construction or home renovation. Whether you are looking for hardwood flooring, tile flooring, carpet, laminate, linoleum or vinyl flooring, you will find plenty of options when shopping for flooring in Saskatoon. Need some inspiration? The Saskatoon flooring stores listed below can offer a variety of samples, design tips and expert advice on choosing the right floors for your space and lifestyle.



Trust us to clean your furnishings safely and skillfully just like we would our very own.

At Carpet One Floor & Home, our vast selection of flooring products achieve the highest standards in quality, style and comfort. Coupled with our industry-leading warranties and our one-of-a-kind guarantee, our customers are able to have complete confidence in their purchases.
Safe for your Family and Pets


We believe in responsible sourcing, high quality products and supporting our local communities.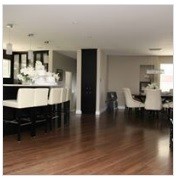 Our experts offer a wide variety of services from hardwood flooring installation, repair, sanding and finishing.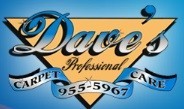 We provide customer satisfaction with our Certified Technicians; their Worksmanship is Guaranteed.
Categories:
Appliance Retailers
,
Appliances
,
Barbecues
,
Cabinets
,
Carpet & Rug Dealers
,
Carpet & Rugs
,
Closet & Storage Solutions
,
Deck Products
,
Decks
,
Doors
,
Drywall
,
Drywall Supplies
,
Fence
,
Fence Materials
,
Flooring
,
Furniture
,
Furniture-Outdoor
,
Garage
,
Garage Organizers
,
Hardwood Floor Retailer
,
Hardwood Flooring
,
Insulation
,
Insulation Materials
,
Laminate Flooring
,
Lighting
,
Mouldings
,
Paint & Supplies
,
Painting
,
Plumbing
,
Plumbing Fixtures, Parts, Supplies
,
Roofing
,
Roofing Materials & Supplies
,
Stock Cabinets
,
Tile Flooring
,
Vinyl Tile & Luxury Vinyl Plank
,
Windows

Categories:
Cabinets
,
Carpet & Rug Dealers
,
Carpet & Rugs
,
Closet & Storage Solutions
,
Countertops
,
Deck Products
,
Decks
,
Doors
,
Drywall
,
Drywall Supplies
,
Fence
,
Fence Materials
,
Flooring
,
Furniture
,
Furniture-Outdoor
,
Garage
,
Garage Organizers
,
Hardwood Floor Retailer
,
Hardwood Flooring
,
Insulation
,
Insulation Materials
,
Laminate Countertops
,
Laminate Flooring
,
Lighting
,
Linoleum Flooring
,
Paint & Supplies
,
Painting
,
Plumbing
,
Plumbing Fixtures, Parts, Supplies
,
Railings
,
Roofing
,
Roofing Materials & Supplies
,
Stock Cabinets
,
Tile Flooring
,
Vinyl Tile & Luxury Vinyl Plank
,
Windows