Custom Exterior Door Companies Near Saskatoon, SK

Saskatoon door companies can help you improve curb appeal, security, energy efficiency, reduce noise and boost resale value of your property with a new entry door. In fact, replacing exterior doors in Saskatoon has one of the highest returns on investment, compared to other home improvement projects. Discover the many benefits of having your old drafty doors replaced by energy-efficient products by contacting one of the companies listed below that offer custom doors in Saskatoon.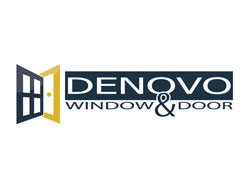 We believe in educating our customers with the knowledge that they need to make the best choice for their home.

Categories:
Cabinets
,
Carpet & Rug Dealers
,
Carpet & Rugs
,
Closet & Storage Solutions
,
Countertops
,
Deck Products
,
Decks
,
Doors
,
Drywall
,
Drywall Supplies
,
Fence
,
Fence Materials
,
Flooring
,
Furniture
,
Furniture-Outdoor
,
Garage
,
Garage Organizers
,
Hardwood Floor Retailer
,
Hardwood Flooring
,
Insulation
,
Insulation Materials
,
Laminate Countertops
,
Laminate Flooring
,
Lighting
,
Linoleum Flooring
,
Paint & Supplies
,
Painting
,
Plumbing
,
Plumbing Fixtures, Parts, Supplies
,
Railings
,
Roofing
,
Roofing Materials & Supplies
,
Stock Cabinets
,
Tile Flooring
,
Vinyl Tile & Luxury Vinyl Plank
,
Windows

Categories:
Appliance Retailers
,
Appliances
,
Barbecues
,
Cabinets
,
Carpet & Rug Dealers
,
Carpet & Rugs
,
Closet & Storage Solutions
,
Deck Products
,
Decks
,
Doors
,
Drywall
,
Drywall Supplies
,
Fence
,
Fence Materials
,
Flooring
,
Furniture
,
Furniture-Outdoor
,
Garage
,
Garage Organizers
,
Hardwood Floor Retailer
,
Hardwood Flooring
,
Insulation
,
Insulation Materials
,
Laminate Flooring
,
Lighting
,
Mouldings
,
Paint & Supplies
,
Painting
,
Plumbing
,
Plumbing Fixtures, Parts, Supplies
,
Roofing
,
Roofing Materials & Supplies
,
Stock Cabinets
,
Tile Flooring
,
Vinyl Tile & Luxury Vinyl Plank
,
Windows