Heating & Air Conditioning Contractors near Saskatoon, SK

HVAC stands for heating, ventilation and air conditioning. Your heating system plays a key role in your home's efficiency and energy bill. Save money and keep warm all winter with a high efficiency furnace replacement. When you consult a trusted Saskatoon HVAC contractor, they'll show you your best options for both furnace and air conditioner installation. Get started by browsing our trusted directory! Find a HVAC Contractor in Saskatoon today.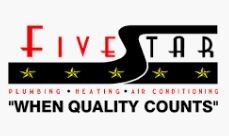 Our vision is to provide professional, quality worksmanship and service for today's challenging indoor comfort solutions.

Gibbon is a "Total Service" company with trained technicians who are able to provide customers with solutions to all their Heating & Air Conditioning and Plumbing related requirements.

We offer service, training, and installations for residential, commercial and industrial.
We are an independent dealer. Our staff is factory trained.