Excavation Companies near Toronto, ON

Excavation companies prepare sites for construction and major landscaping projects. They use heavy equipment to move earth and other building materials to ensure the site is up to safety and building requirements. Other jobs that require heavy equipment and machinery could also be offered by an excavation company. Use the sub-categories listed on your right to narrow your search.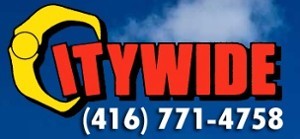 With all the excavating contractors in Toronto it's difficult to choose a contractor that would suit your needs; that's why we always put our customers demands at top priority, and we never compensate.
Discerning customers count on Cooper Equipment Rentals for smarter equipment solutions.
We've been trusted by GTA clients for 50 years.

At Hertz Equipment Rental, the ability to respond to our customers' needs is one of the many reasons we have become and remain a leader in the rental and sales of high-quality equipment.

Stephenson's will keep you up to date on all the new technologies and equipment in the construction industry.

We have managed to obtain an excellent reputation in the residential, high-rise, commercial and earthmoving industry