Lighting Stores near Ottawa, ON

Ottawa lighting companies can help you choose good lighting for your home that will set the right mood and meet your needs for task, ambient or accent lighting. When you are visiting a lighting showroom, you can browse a wide selection of fixtures and lighting-types and seek the advice of a professional design and lighting consultants. The professional staff at the lighting stores in Ottawa listed below can help you find the right lighting for any space, design plan and budget.



Giant stocks a wide range of appliance parts, window and door hardware, lighting fixtures and bulbs, plumbing parts and fixtures, as well as electrical supplies and cleaning products.

We offer professional lighting solutions that merge creativity and practicality.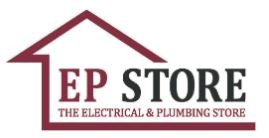 We've been in business for more than 25 years, so you can count on our large inventory of plumbing supplies and bathroom accessories to meet all your needs.