Garage Floor Coating Companies near Ottawa, ON

The Garage Floor Coating Companies listed below have gone through our stringent accreditation process.



We are leaders of turn-key garage makeovers in Ottawa.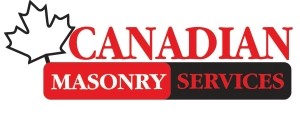 Canadian Masonry Services is a locally owned business, that provides a complete range of masonry services. Our specialty is the restoration of masonry work.

Our customer service is exceptional; our goal to provide and maintain an open communication link with our client .To be attentive to your needs and respond to your queries in a professional and timely manner.

Canadian Masonry Services prides it's self in being clean, efficient, punctual and provides quality masonry projects to your satisfaction.

We are a fully licensed and insured masonry company .

Upon your first exchange you will recognize that we distinguish ourselves in our approach. We focus on teaching the client on the state of the art, explain the pertaining building code, and describe the intricacies of repair.

Our consultant/estimator has over 50 years of experience in the restoration of masonry . He will identify your issues, clearly explain reasons for the weathering, and how we will proceed to resolve your problem .

We will not leave your home until every detail is clear.

Our Satisfaction Guarantee
We, at Canadian Masonry, are so confident and committed to your satisfaction with our quality work, that we offer a satisfaction guarantee. We require no deposit. Payment is due upon your satisfaction and/or completion of the work to today's accepted standards.

No other Ottawa masonry company offers this peace of mind during what could be trying time.

You're in good hands with Canadian Masonry Services, we put our money where our mouth is.