Lighting Stores near St. John's, NL

St. John's lighting companies can help you choose good lighting for your home that will set the right mood and meet your needs for task, ambient or accent lighting. When you are visiting a lighting showroom, you can browse a wide selection of fixtures and lighting-types and seek the advice of a professional design and lighting consultants. The professional staff at the lighting stores in St. John's listed below can help you find the right lighting for any space, design plan and budget.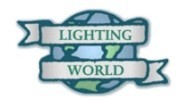 Lighting World boasts the largest showroom east of Montreal with hundreds of fixtures and accent pieces to choose from. Traditional to Contemporary (and everything in between) we have it all.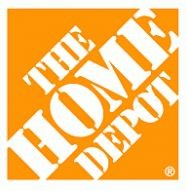 Categories:
Barbecues
,
Carpet & Rug Dealers
,
Carpet & Rugs
,
Closet & Storage Solutions
,
Countertops
,
Deck Products
,
Decks
,
Doors
,
Drywall
,
Drywall Supplies
,
Fence
,
Fence Materials
,
Flooring
,
Furniture
,
Furniture-Outdoor
,
Garage
,
Garage Organizers
,
Hardwood Floor Retailer
,
Hardwood Flooring
,
Insulation
,
Insulation Materials
,
Laminate Countertops
,
Laminate Flooring
,
Lighting
,
Mouldings
,
Paint & Supplies
,
Painting
,
Plumbing
,
Plumbing Fixtures, Parts, Supplies
,
Roofing
,
Roofing Materials & Supplies
,
Tile Flooring
,
Vinyl Tile & Luxury Vinyl Plank
,
Windows

Categories:
Carpet & Rug Dealers
,
Carpet & Rugs
,
Deck Products
,
Decks
,
Fence
,
Fence Materials
,
Flooring
,
Hardwood Floor Retailer
,
Hardwood Flooring
,
Insulation
,
Insulation Materials
,
Laminate Flooring
,
Landscaping
,
Landscaping Materials & Supplies
,
Lighting
,
Mouldings
,
Paint & Supplies
,
Painting
,
Plumbing
,
Plumbing Fixtures, Parts, Supplies
,
Roofing
,
Roofing Materials & Supplies
,
Siding
,
Siding Materials
,
Tile Flooring
,
Vinyl Tile & Luxury Vinyl Plank

Categories:
Barbecues
,
Cabinets
,
Carpet & Rug Dealers
,
Carpet & Rugs
,
Closet & Storage Solutions
,
Countertops
,
Deck Products
,
Decks
,
Doors
,
Drywall
,
Drywall Supplies
,
Fence
,
Fence Materials
,
Flooring
,
Furniture
,
Furniture-Outdoor
,
Garage
,
Garage Organizers
,
Hardwood Floor Retailer
,
Hardwood Flooring
,
Insulation
,
Insulation Materials
,
Laminate Countertops
,
Laminate Flooring
,
Lighting
,
Linoleum Flooring
,
Mouldings
,
Paint & Supplies
,
Plumbing
,
Plumbing Fixtures, Parts, Supplies
,
Railings
,
Roofing
,
Roofing Materials & Supplies
,
Stock Cabinets
,
Tile Flooring
,
Vinyl Tile & Luxury Vinyl Plank
,
Windows