The Best Countertop Companies near St. John's, NL

Countertop companies in St. John's can help you find the right countertop surface for your home. A beautiful kitchen countertop can easily be a focal point in the room, but functionality and durability are just as important. Companies that fabricate, sell and install countertops in St. John's will help you find a surface that suits both your practical needs and design taste. Whether you're after something simple and affordable or require custom countertops, the countertop companies listed below offer the best products, service and installation of kitchen countertops in St. John's.



Whether for a new home or renovation, Nuway Kitchens provides a total kitchen package; an excellent investment in both the value and enjoyment of your home.

From Granite, Dupont™ Corian© to Zodiaq©, & Butcher Block tops, our sales staff are very knowledgeable on each product and are very interested in helping you find the product that is best suited for you!

For over 35 years, Artistic Kitchens Ltd. has provided our customers with superior design and service for their home cabinetry projects. From concept to creation, our dedicated team of designers and craftsman, work to bring together unique ideas and solutions to your space.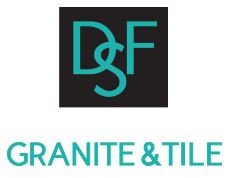 Royal Wood Design is recognized as representing the highest standards in both workmanship and design: beautiful traditional craftsmanship in the contemporary world.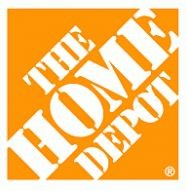 Categories:
Barbecues
,
Carpet & Rug Dealers
,
Carpet & Rugs
,
Closet & Storage Solutions
,
Countertops
,
Deck Products
,
Decks
,
Doors
,
Drywall
,
Drywall Supplies
,
Fence
,
Fence Materials
,
Flooring
,
Furniture
,
Furniture-Outdoor
,
Garage
,
Garage Organizers
,
Hardwood Floor Retailer
,
Hardwood Flooring
,
Insulation
,
Insulation Materials
,
Laminate Countertops
,
Laminate Flooring
,
Lighting
,
Mouldings
,
Paint & Supplies
,
Painting
,
Plumbing
,
Plumbing Fixtures, Parts, Supplies
,
Roofing
,
Roofing Materials & Supplies
,
Tile Flooring
,
Vinyl Tile & Luxury Vinyl Plank
,
Windows

Categories:
Barbecues
,
Cabinets
,
Carpet & Rug Dealers
,
Carpet & Rugs
,
Closet & Storage Solutions
,
Countertops
,
Deck Products
,
Decks
,
Doors
,
Drywall
,
Drywall Supplies
,
Fence
,
Fence Materials
,
Flooring
,
Furniture
,
Furniture-Outdoor
,
Garage
,
Garage Organizers
,
Hardwood Floor Retailer
,
Hardwood Flooring
,
Insulation
,
Insulation Materials
,
Laminate Countertops
,
Laminate Flooring
,
Lighting
,
Linoleum Flooring
,
Mouldings
,
Paint & Supplies
,
Plumbing
,
Plumbing Fixtures, Parts, Supplies
,
Railings
,
Roofing
,
Roofing Materials & Supplies
,
Stock Cabinets
,
Tile Flooring
,
Vinyl Tile & Luxury Vinyl Plank
,
Windows