Best Window Companies near St. John's

Window replacement in St. John's can be one of the best investments you can make in your home. Not only will it improve your home's energy efficiency and curb appeal, it will boost its resale value too. Our St. John's window companies include window manufacturers and installers who provide the latest products, offer professional installation and extended services for your replacement windows. Whether you're installing windows in new-construction or replacing old windows, there are lots of options varying in materials, style and operation.



The Window Shop is the place to go for all of your window, door and siding needs. We do all major renovations, plus supply & installation as well as supply only.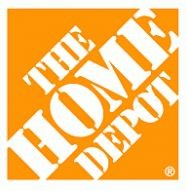 Categories:
Barbecues
,
Carpet & Rug Dealers
,
Carpet & Rugs
,
Closet & Storage Solutions
,
Countertops
,
Deck Products
,
Decks
,
Doors
,
Drywall
,
Drywall Supplies
,
Fence
,
Fence Materials
,
Flooring
,
Furniture
,
Furniture-Outdoor
,
Garage
,
Garage Organizers
,
Hardwood Floor Retailer
,
Hardwood Flooring
,
Insulation
,
Insulation Materials
,
Laminate Countertops
,
Laminate Flooring
,
Lighting
,
Mouldings
,
Paint & Supplies
,
Painting
,
Plumbing
,
Plumbing Fixtures, Parts, Supplies
,
Roofing
,
Roofing Materials & Supplies
,
Tile Flooring
,
Vinyl Tile & Luxury Vinyl Plank
,
Windows

Categories:
Barbecues
,
Cabinets
,
Carpet & Rug Dealers
,
Carpet & Rugs
,
Closet & Storage Solutions
,
Countertops
,
Deck Products
,
Decks
,
Doors
,
Drywall
,
Drywall Supplies
,
Fence
,
Fence Materials
,
Flooring
,
Furniture
,
Furniture-Outdoor
,
Garage
,
Garage Organizers
,
Hardwood Floor Retailer
,
Hardwood Flooring
,
Insulation
,
Insulation Materials
,
Laminate Countertops
,
Laminate Flooring
,
Lighting
,
Linoleum Flooring
,
Mouldings
,
Paint & Supplies
,
Plumbing
,
Plumbing Fixtures, Parts, Supplies
,
Railings
,
Roofing
,
Roofing Materials & Supplies
,
Stock Cabinets
,
Tile Flooring
,
Vinyl Tile & Luxury Vinyl Plank
,
Windows