Landscaping Materials & Supplies near Saskatoon, SK

Get landscaping supplies in Saskatoon from one of the certified companies listed below. From simple DIY projects like enhancing your garden to major backyard makeovers, Saskatoon landscaping products can help you complete your outdoor project. Supplies could include sod, gravel, flower bed edging, tools, landscaping bricks and other landscaping materials. Start planning your next outdoor renovation project and visit one of the trusted companies listed below.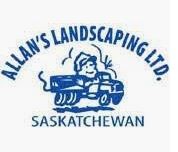 Allan's Store is open year round for all of our existing and new customers needs. You can count on us to get the project done!


Our products are always high quality and reliable for all your landscaping needs.