Best Fireplace Stores near Saskatoon, SK

Gas fireplaces in Saskatoon can help heat your home while creating a warm and comfortable ambiance. The fireplace stores listed below offer a range of fireplace options including wood stoves, wood burning fireplaces, gas fireplaces and electric fireplaces in Saskatoon. Not only can they help you select and install a fireplace that will best suit your needs and your home's style, they can also assist with fireplace maintenance and repair.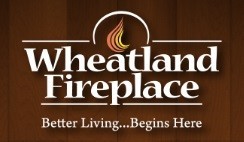 Wheatland Fireplace sells, services and installs high-quality fireplaces, hot tubs, saunas, barbecues (bbq), grills and smokers from industry leading manufacturers in Regina & Saskatoon.

We carry a wide range of products to help serve you better. In addition, we employ service technicians and are fully equipped to meet the needs of our customers.