Concrete Repair, Sealing & Restoration near Saskatoon, SK

Saskatoon concrete restoration includes lifting, stabilizing and crack repair for driveways, patios, sidewalks, garage floors, stairs, basement floors and other uneven or damaged concrete around your home or business. Concrete repair and concrete sealing in Saskatoon is far more cost-effective than a full concrete replacement and can boost curb appeal and resale value. If you would like to fix your damaged concrete, contact one of the companies that offer concrete repair in Saskatoon listed below.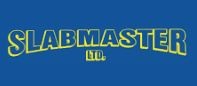 We specialize in concrete leveling,mudjacking, slabjacking, driveway repair, sidewalk repair, and foundation repair in Regina, Saskatoon, and throughout Saskatchewan.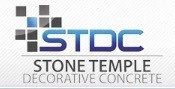 Whether its stamped concrete, custom hand made boulders or hand carved vertical concrete, you can trust " THE CONCRETE ARTISANS" at Stone Temple Decorative Concrete.

We guarantee our customers reliable and cost effective service while demonstrating an ability to provide a superior level of workmanship.