Foundation Repair Contractors near Regina, SK

Regina Foundation repair contractors can improve the value, comfort and safety of your home. Foundation damage can be costly and time consuming but is worth the effort as it can reduce or eliminate the need for repairs to other parts of your home. Companies that offer foundation and basement repair in Regina can inspect your foundation issue, inside and outside, and offer effective and efficient solutions so your home maintains its structural integrity and value. Contact one of the experienced foundation repair contractors below.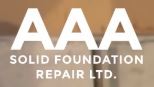 We are the leader in basement and foundation repairs in the Regina area.

We specialize in mudjacking and compaction grouting, two of our most popular services. We also do Flowable Fill and Shotcrete as well in Regina, Saskatoon, and throughout Saskatchewan.