Heating & Air Conditioning Contractors near Regina, SK

HVAC stands for heating, ventilation and air conditioning. Your heating system plays a key role in your home's efficiency and energy bill. Save money and keep warm all winter with a high efficiency furnace replacement. When you consult a trusted Regina HVAC contractor, they'll show you your best options for both furnace and air conditioner installation. Get started by browsing our trusted directory! Find a HVAC Contractor in Regina today.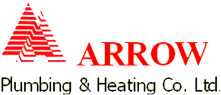 We will service all of your plumbing, heating, air conditioning and electrical needs with our 100% Satisfaction Guarantee!

We are best known for our furnace, tankless water heater, air-conditioner, garage heater, and heat recovery ventilator installations, plumbing and natural gas lines, ductwork and sheet metal fabrication, as well as new home construction plumbing/heating/ventilation and basement developments.