Bathroom Renovation & Remodeling in Regina, SK

Regina bathroom contractors can help you improve the appearance and functionality of your bathroom. Professional bathroom development can also help increase your home's resale value. Companies that offer bathroom remodeling in Regina can do a complete overhaul including installing a new tub and/or shower, tile, flooring, countertops and other features. Increase aesthetics, function and value of your bathroom by contacting one of the certified companies listed below that offer bathroom renovations in Regina.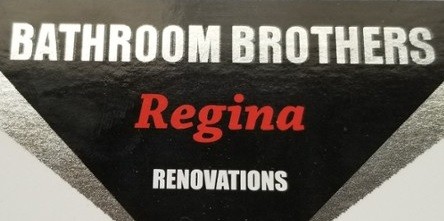 We at Bathroom Brothers Work hard at giving you a bathroom you can be proud of and on a budget you can live with. ALL IN LESS THAN ONE DAY !

Bathroom Brothers Provides quality bathroom renovations in Regina. We are a licensed and insured Regina contractor that is locally owned and running out of Regina, Saskatchewan .

Bathroom Brothers provides full bathroom renovations. We take care of everything including flooring, tiling, drywall, paint, plumbing, lighting, insulation, trim, cabinetry. Feel confident that your bathroom will turn out the way you dreamed.

You may be looking to update your shower or seeking to completely remodel your bathroom. Please contact us today to receive a quote.