Regina Concrete Lifting - Foam Jacking & Mudjacking Contractors near Regina, SK

Concrete lifting in Regina can revitalize your cracked and sinking driveway, making it look like new again. Concrete leveling is also known as Foam jacking, slab jacking or mudjacking. Regina homeowners can boost curb appeal by lifting and repair the concrete, without the cost and hassle of a full driveway replacement. Increase your home's resale value, safety and aesthetics with concrete raising. Regina contractors listed below offer quality products, workmanship and exceptional customer service.



Gunner LiftCrete has been applying these special construction services, and solving problems for a long time, with the right experienced labour, equipment, and materials. Since its incorporation in 1977 Gunner LiftCrete has evolved within the Construction Industry pioneering and inventing special construction services, using the ingenuity of a proprietary business performing ahead of its time. We may be the only company with a firm grasp on how poor grading around foundations displaces membrane clay from below the footings to cause progressive settlement conditions. In order to combat this slow motion condition the Company invented Liquid Backfill, a clay-based material used to completely fill new foundation excavations or to raise the settled grading conditions around the older constructed foundations. Basically creating a "control grade" that redirects water away from the foundation, creating dry basement conditions and avoiding the high cost of elaborate liner installations, that will only re-disturb the backfill zone, leaving your foundation surrounded by a moat of wet sand/backfill that will ultimately undermine the stability of your foundation.
Pending Certification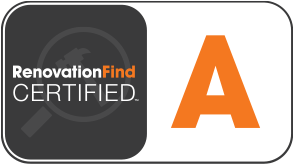 We provide concrete lifting and stabilization services based on the utilization of a specialized polyurethane injection system. The range of applications extends from residential concrete lifting, all the way to industrial rotating and reciprocating machinery stabilization.
Expert Foam Jacking & Concrete Lifting Companies in Regina