The Best Insulation Contractors near Regina

Insulation contractors in Regina can advise where your home is losing heat and how you can decrease your energy bill with new insulation. Updating your attic insulation will help keep your home warm all winter, cool in the summer while reducing energy costs and your impact on the environment. Learn how spray foam insulation, blow-in blanket insulation, batting and attic insulation can improve your home's energy efficiency and reduce your energy bills by contacting one of the best insulation companies in Regina listed below.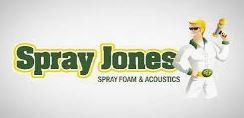 The best insulation you can get installed properly is one of the best investments you can make for your new structure.

Our specialty is in the area of polyurethane foam insulation, whose performance far surpasses that of any other type of insulation on the market today.