Landscaping Materials & Supplies near Halifax, NS

Get landscaping supplies in Halifax from one of the certified companies listed below. From simple DIY projects like enhancing your garden to major backyard makeovers, Halifax landscaping products can help you complete your outdoor project. Supplies could include sod, gravel, flower bed edging, tools, landscaping bricks and other landscaping materials. Start planning your next outdoor renovation project and visit one of the trusted companies listed below.



For all of your landscaping or gardening project needs, Stebran Resources is your source. Let us know what you need, you can arrange to pick it up, or we can deliver your landscaping order to you.

The Home Depot is your one-stop shop for everything under the sun

Categories: Cabinets

,

Closet & Storage Solutions

,

Countertops

,

Deck Products

,

Decks

,

Doors

,

Drywall

,

Drywall Supplies

,

Fence

,

Fence Materials

,

Flooring

,

Furniture

,

Furniture-Outdoor

,

Garage

,

Garage Organizers

,

Insulation

,

Insulation Materials

,

Laminate Countertops

,

Landscaping

,

Landscaping Materials & Supplies

,

Lighting

,

Paint & Supplies

,

Painting

,

Plumbing

,

Plumbing Fixtures, Parts, Supplies

,

Rubber Flooring

,

Siding

,

Siding Materials

,

Solid Surface Countertops

,

Stock Cabinets

,

Stucco Materials

,

Windows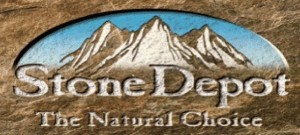 We constantly evolve our product lines to follow today's trends as well as improve on timeless looks and materials that will never go out of style. For over a decade The Stone Depot has been leading the way in supplying the best quality and selections of Natural Stone products to Atlantic Canada.
Over 35 years of expertise, Kel-Ann has been a trusted supplier of high-quality soils and mulch to Nova Scotians. Our unique soil blending process allows us to create a broad range of products for residential and commercial needs. Kel-Ann soils and mulches have become industry standards, and are available for delivery or pick-up.
Casey Concrete specializes in Ready Mix Concrete Delivery but is also a manufacturer of Concrete Products.