The Best Landscapers near Halifax, NS

From landscaping design services, complete construction, to continued maintenance a landscaping company will create a stunning outdoor space your family will love and enjoy. Investing in landscaping services will improve curb appeal and increase property value. Start building your dream yard by contacting a reputable landscaper from Halifax in our listings below.



Since 2001, Tracey's Landscape Construction Ltd has served Nova Scotia with professional and dependable landscape design and maintenance services for both residential and commercial properties.

With over 25 years of combined experience, Landworks is the most trusted landscaping and snow removal company in HRM. Specializing in commercial and residential landscaping, we ensure the highest standards with a broad range of landscaping techniques and construction needs.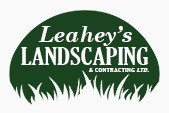 Leahey's Landscaping specializes in many of areas of construction, including large and small excavation jobs, large and small landscaping jobs.