The Best Insulation Contractors near Halifax

Insulation contractors in Halifax can advise where your home is losing heat and how you can decrease your energy bill with new insulation. Updating your attic insulation will help keep your home warm all winter, cool in the summer while reducing energy costs and your impact on the environment. Learn how spray foam insulation, blow-in blanket insulation, batting and attic insulation can improve your home's energy efficiency and reduce your energy bills by contacting one of the best insulation companies in Halifax listed below.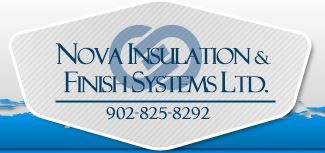 We have been consistently providing cost effective quality work to our clients throughout mainland Nova Scotia. We specialize in Spray foam insulation and EIFS (externally insulated finish systems), sometimes referred to as modern stucco. Either way you will improve your buildings comfort and energy efficiency.

High heating bills, drafty rooms and ice dams could be a sign that your home needs insulation. We will complete a thorough inspection of your walls and attic insulation and make recommendations for needed improvements.

We specialize in blown-in cellulose, spray on cellulose, batt insulation, blown and batt fibreglass, rigid insulation, and tank & pipe insulation. We are expert at retrofitting existing construction as well as new construction.