Foundation Repair Contractors near Halifax, NS

Halifax Foundation repair contractors can improve the value, comfort and safety of your home. Foundation damage can be costly and time consuming but is worth the effort as it can reduce or eliminate the need for repairs to other parts of your home. Companies that offer foundation and basement repair in Halifax can inspect your foundation issue, inside and outside, and offer effective and efficient solutions so your home maintains its structural integrity and value. Contact one of the experienced foundation repair contractors below.



As the largest wholly Canadian owned and operated property restoration firm, Winmar has helped Canadians put their lives back together for over 30 years.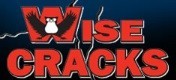 Wise Cracks specializes in foundation crack repairs and waterproofing. Wise Cracks are industry leaders in concrete repair, waterproofing, retaining wall repair, manhole repairs, parking garage repairs, elevator pit repairs, some outside crack repair and drainage.