Garage Organizing Companies near Regina

Professional garage organizers will create a custom organization system that could include cabinets, shelving, and racks. They'll work with you to provide a storage solution that will enhance the use of your space, protect your items from water damage or pests, and help you get and stay organized. Contact a garage organizer in Regina today!



It's time to get your garage safe and organized with Monkey Bars Garage Storage System, the most versatile garage storage system available in Saskatoon.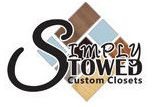 SIMPLY STOWED CLOSET ORGANIZERS is dedicated to offering great home storage solutions.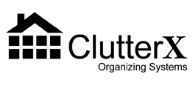 ClutterX is a locally owned and operated business dedicated to providing custom organization solutions at an affordable price. We provide excellent service throughout Saskatchewan.