Lighting Stores near Quebec City, QB

Quebec City lighting companies can help you choose good lighting for your home that will set the right mood and meet your needs for task, ambient or accent lighting. When you are visiting a lighting showroom, you can browse a wide selection of fixtures and lighting-types and seek the advice of a professional design and lighting consultants. The professional staff at the lighting stores in Quebec City listed below can help you find the right lighting for any space, design plan and budget.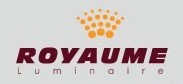 In addition to services offered at the store we offer you the opportunity to have an expert opinion at home to guide you in your choice of lighting in harmony and respect with your decor.

Change your idea of lighting