Best Lawn Care & Maintenance Companies near St. John's, NL

St. John's lawn care services can keep your lawn looking vibrant and green all season long! Lawn maintenance tasks like raking, aerating, mowing, fertilizing and clearing debris require commitment, time and back-breaking labour. Spend your time after work and on weekends relaxing and enjoying your yard by hiring lawn services in St. John's from one of the certified companies listed below. They have the knowledge, skills and tools to ensure your lawn is lush and healthy, so all you have to do is enjoy it.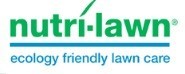 Nutri-Lawn is a lawn care company that was built on the pillars of innovation and proven reputation. Our customers use us every year because we deliver on our promise to nourish a lawn to health.