Carpet & Upholstery Cleaners near St. John's, NL

The right carpet cleaner can make your old, drab carpets look like new! Using the latest technology, tools and products the carpet cleaning companies listed below are committed to customer service and satisfaction. Get stains and dirt out of carpet, rugs, furniture and other textiles by contacting a carpet cleaning company in your neighbourhood.



We are located in St. John's , Newfoundland , Canada. Our company services the St. John's and surrounding areas and has been in business since Feb 1986 .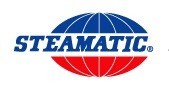 BEAR Cleaners has been servicing the St. John's and surrounding areas for over 20 years.