Excavation Companies near Montreal, QB

Excavation companies prepare sites for construction and major landscaping projects. They use heavy equipment to move earth and other building materials to ensure the site is up to safety and building requirements. Other jobs that require heavy equipment and machinery could also be offered by an excavation company. Use the sub-categories listed on your right to narrow your search.



FAST DELIVERY - MONTREAL AREA
We specialize in excavation, plumbing, water and sewage inputs

To attain this high level of customer satisfaction, we maintain an extensive inventory of all the tools and equipment you will likely need in order to complete your projects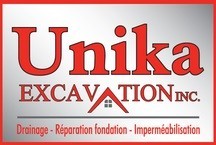 Our extensive experience in the renovation of foundations and residential and commercial excavation, places us at the forefront in your choice of a serious and reliable contractor.

Gamma Equipment Rental has thousands of different pieces of equipment