The Best Landscapers near Montreal, QB

Montreal landscape contractors can help you design and create a stunning outdoor space your family will love and enjoy. Install features like retaining walls, pathways and patios, garden beds and a campfire area for relaxing on weekends. Hiring landscaper companies in Montreal is a smart investment. Not only will it help create the yard of your dreams, it will improve curb appeal and increase property value. Start building your dream yard by contacting reputable landscapers in Montreal that are RenovationFind Certified.



Since 1996, TRYLAWN has been providing lawn care maintenance and irrigation systems installation
Proud to offer first quality service, Le Paysagiste has a good reputation in Montréal's landscaping industry

For your next project contact our team of professionals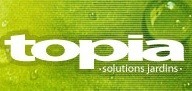 Our mission is to transmit you our passion; the desire of creating modern-day gardens and landscaping with unique signature.