The Best Countertop Companies near Montreal, QB

Countertop companies in Montreal can help you find the right countertop surface for your home. A beautiful kitchen countertop can easily be a focal point in the room, but functionality and durability are just as important. Companies that fabricate, sell and install countertops in Montreal will help you find a surface that suits both your practical needs and design taste. Whether you're after something simple and affordable or require custom countertops, the countertop companies listed below offer the best products, service and installation of kitchen countertops in Montreal.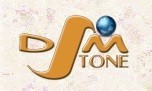 All your natural stone needs
We have over 20 years of experience in made to measure installations
We can make all your renovation projects, our priority is your satisfaction.
Ciot is well known for its impressive selection of products, many of which are exclusive to Ciot
If you have any projects involving any of the following material (Quartz, Granite or Marble), please contact us or visit our showroom to see how we can help
EcoBuildingStore.ca has been created to provide a single source of Eco-Firendly Renovation and Construction Materials for homeowners and contractors

At RONA, we aim to provide our customers with high quality and rapid service.
Categories:
Countertops
,
Deck Products
,
Decks
,
Doors
,
Fence
,
Fence Materials
,
Flooring
,
Furniture
,
Furniture-Outdoor
,
Insulation
,
Insulation Materials
,
Laminate Countertops
,
Landscaping
,
Landscaping Materials & Supplies
,
Linoleum Flooring
,
Paint & Supplies
,
Painting
,
Plumbing
,
Plumbing Fixtures, Parts, Supplies
,
Railings
,
Stucco
,
Stucco Materials

Our exclusive technology can make your kitchen glass countertops truly unique.

Home furnishing advice and small business services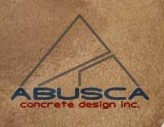 Light, resistant, antirot and easy to integrate into any decor, the light concrete developed by ABUSCA is a vanguard raw material as much for its appearance as for its flexibility of use.

Scodesign Distribution Inc. is a distributor of premium surfaces, architectural millwork products, decorative hardware, kitchen & bath products serving a diverse clientele

The Home Depot is your one-stop shop for everything under the sun.
Categories:
Barbecues
,
Countertops
,
Deck Builders
,
Deck Products
,
Decks
,
Drywall
,
Drywall Supplies
,
Fence
,
Fence Materials
,
Flooring
,
Furniture
,
Furniture-Outdoor
,
Insulation
,
Insulation Materials
,
Laminate Countertops
,
Landscaping
,
Landscaping Materials & Supplies
,
Mouldings
,
Paint & Supplies
,
Painting
,
Rubber Flooring
,
Solid Surface Countertops
,
Stucco
,
Stucco Materials