Lighting Stores near London, ON

London lighting companies can help you choose good lighting for your home that will set the right mood and meet your needs for task, ambient or accent lighting. When you are visiting a lighting showroom, you can browse a wide selection of fixtures and lighting-types and seek the advice of a professional design and lighting consultants. The professional staff at the lighting stores in London listed below can help you find the right lighting for any space, design plan and budget.



Serving London for three generations, Guildwood Lighting & Fireside has been illuminating homes since 1963 with the vision of bringing high quality original designs to the residential and commercial marketplaces.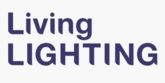 We can show you how you can co-ordinate other areas in your home for a look that will flow.

AMRE Supply is a network of warehouse locations across Canada stocking parts, products, equipment and supplies required by service contractors and professional property operators.