Best Siding Contractors near London, ON

London Siding Contractors can update your home with brand new siding installation. Not only does high quality siding protect your home, it increases efficiency and property value. The reputable siding contractors in London listed below offer vinyl siding, eavestroughs, soffit and fascia and window capping services. Competitive pricing, superior workmanship and a variety of quality products make them a smart choice for your siding renovation.



Our Customers appreciate our attention to detail, ability to communicate clearly, personal presence on the job site consistently resulting in a thorough and professional job.
We offer quality exterior products at a very competitive price. Dedicated installers that have been with the company for over a quarter century insures your installation will be done right the first time.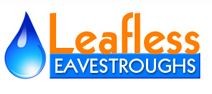 We are a full service company providing solutions for your eavestroughing and siding, including installation, repairs and cleaning.