Roofing Materials & Supplies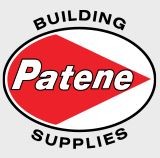 Our mission is simple: to provide our customers with the best selection of high quality interior and exterior building products at competitive prices.

Herman's Building Centres is a building supply store with 13 locations across Ontario. We specialize in exterior products for both residential and commercial customers, including roofing, siding, windows, doors, and skylights. We have been a family owned company since our inception in 1969, and carry products from more than 75 vendors.

Herman's offers interactive showrooms, where you can see and touch our products in person, rather than ordering from a catalog. We carry more GAF Timberline shingle options than any other retailer in Canada, and we are open to the public.